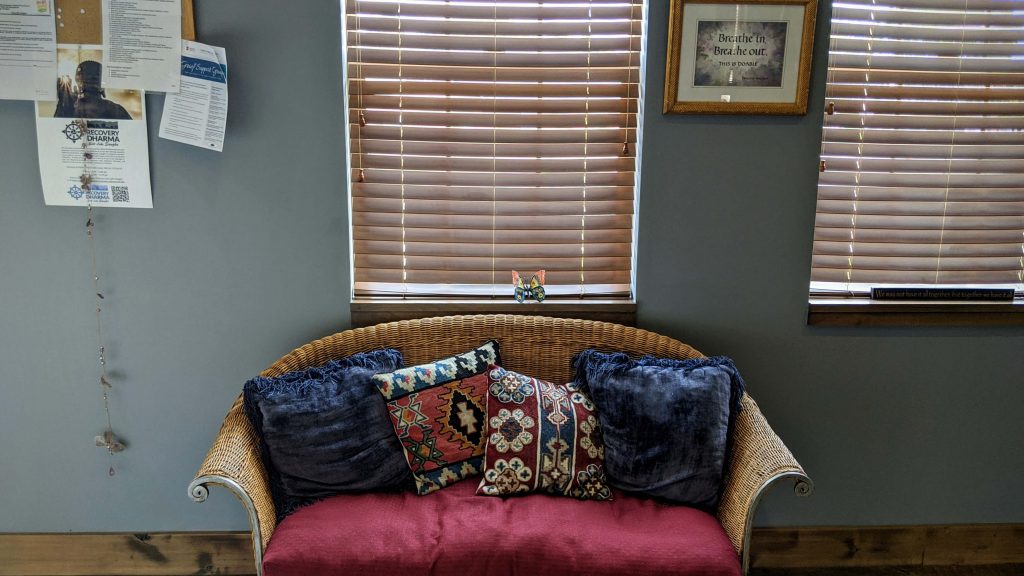 Mental Health Intensive Outpatient Program
Day Sessions Monday, Tuesday and Thursday 2:00pm to 5:00 pm 
• 8 Week Program
• 3 times weekly/3 hours daily
• Individualized treatment plans
• Direct contact with primary care physicians
• Group therapy
• Individual therapy
• Crisis stabilization
• Family counsel and referral
• DBT skills
• Meditation/Mindfulness
• Discharge Planning
• Resource Identification/Referral for continuing care
These groups will work closely with Psychiatrists, Primary Care Physicians, Employer, EAP groups, individual and group therapists. A/D provides a full range of Outpatient Services. As a part of the treatment experience A/D encourages the participation of significant others and employers. A/D monitors compliance and progress for referral sources as needed. The program is founded on the Dialectical Behavior Therapy (DBT) approach with the emphasis mindfulness, emotion regulation, positive relationships and communication. DBT has been proven effective at treating Anxiety, Depression, Bipolar and Trauma as well as Borderline Personality Disorder.
The focus of treatment will include workshops on the following:
• Mindfulness*
• Wise-mind*
• Behavior-Attitude-Lifestyles*
• Distress Tolerance*
• Assessing your danger situations*
• Acceptance and Commitment Therapy
• Emotion Regulation*
• Relationships
• Assessing your social circle*
• Problem Solving
• Interpersonal Effectiveness*
• Self-Respect, Caring, Esteem
• Living your life with meaning and purpose
• Communication Skills
Clients will be assessed thoroughly using the Beck Depression Inventory and client personal history. Medication will be managed by a psychiatrist, either from A/D or a personal psychiatrist provided we obtain a release of information to communicate with the psychiatrist.
As a part of treatment, clients will be given homework and ask to participate in various activities. Attendance and participation are vital to the program. Frequent absences will require additional days or possibly termination from the program.
Clients are expected to pay program fees as the services are delivered. Final reports will not be released until individual client financial obligations are met. 
---
A/D is covered by most major insurance companies. Private pay arrangements available if needed. Our In-Network, under contract: 
Cigna United Healthcare/Optum Altius/MHNet Blue Cross Blue Shield Regence UBIN (University Health Network Work) Value Options/Beacon Select Health Molina Marketplace.
Out of Network agreements with Aenta, current reimbursements are being paid. Dialectical Behavior Therapy (DBT) is an evidenced-based therapy to help people with emotional dysregulation issues. *Denotes DBT interventions.